Electric Vehicles – Accelerating Toward a Cleaner Future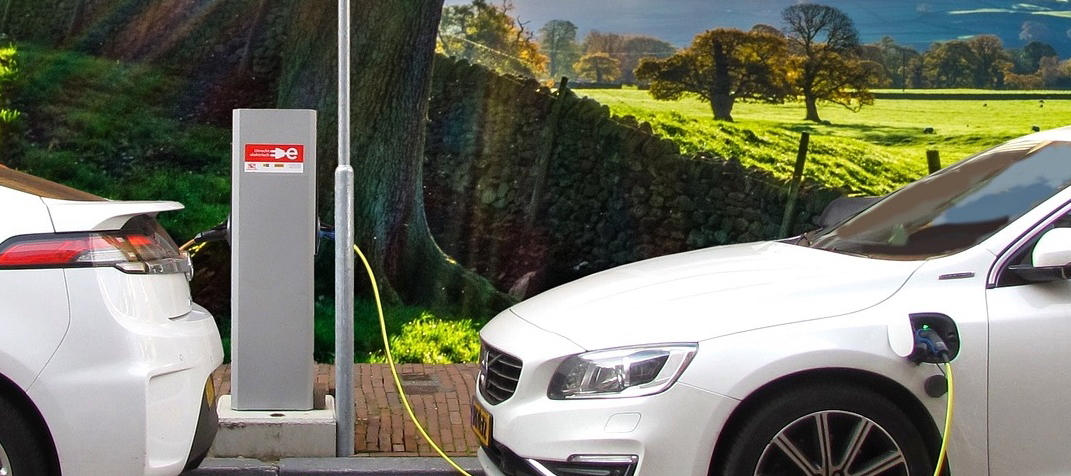 By Noah Swistak – 4/29/2021
Over the past decade, there's been perhaps no more noticeable change on the nation's roadways than the increase in electric vehicles. Estimates put 6.9 million electric vehicles on the market in the United States by 2025. The rate of growth here in Pennsylvania has been remarkable. In November 2020, more than 29,000 electric passenger vehicles were registered in the state, which more than doubled the total from 2017.  
Manufacturers continue to invest in the development of their EV fleets and infrastructure, with eye-popping announcements from many of the global leaders now becoming almost routine. Earlier this year, Ford pledged a $22 billion commitment on electrification, while GM plans to invest $27 billion in electric vehicles and related products by 2025.
In addition, legislation recently proposed by the Biden administration would, if passed, accelerate the transition to EVs by investing $15 billion to build a national network of 500,000 charging stations. Also being considered for inclusion are $100 billion in new consumer rebates, $25 billion for zero emission transit vehicles, and $20 billion for electric school buses.
What are the implications of so many new EVs coming to market and hitting the road? What might change over the next decade for current EV owners and those considering one for their next automobile purchase? In advance of The Energy Co-op's Member-to-Member webinar on electric vehicles, what follows is a survey of some of the programs and publications of groups at the local, regional, and national level.
Here in Philadelphia, a number of public agencies, private sector entities, nonprofit organizations, and cross-sector collaborators are working to shape the years ahead with regards to EV policy. Anyone looking to orient themselves with the present and future of EV advancements in the Greater Philadelphia area should familiarize themselves with the work of the Electric Vehicle Policy Task Force, led by the City's Office of Transportation, Infrastructure, and Sustainability (oTIS).
The group's most recent report makes policy recommendations to address parking programs, charging infrastructure, transit, smart technology, and public education. Fittingly, the report begins with a mention of the City's plan to reduce carbon emissions by 80% by 2050 and goes on to illustrate how that goal becomes more attainable by ensuring Philadelphians have access to safe, affordable, low-carbon transportation.
The Delaware Valley Regional Planning Commission (DVRPC) maintains a wealth of valuable information on EVs for residents of the nine counties they serve in Greater Philadelphia. Their online Electric Vehicle Information Clearinghouse helps those in the market for a new or used car understand the distinction between different types of EVs, outlines the costs and benefits of EV ownership, and details the different options available for residential charging equipment. Their informative tables summarize the savings available to EV owners both with tax credits and with lower costs for vehicle operation and maintenance.
DVRPC has also made much of the material from its 2019 Mid-Atlantic Electric Vehicle Charging Infrastructure Summit available online. For those looking for some seriously thorough insight and discussion on topics such as charging for long distance travel, EV charging and its relationship to the electricity industry, and the relationship between EV charging demand and transportation network companies such as Uber and Lyft, there are complete slide decks and several hours of video available.
In addition to the work being carried out by municipal agencies, many EV owners and enthusiasts in our region are taking it upon themselves to organize. EEVC is the local chapter of the Electric Auto Association and for more than four decades now has included members interested in not just electric cars, but boats, bicycles, tractors, and motorcycles as well. The Delaware Valley Tesla Owners Club is a registered 501(c)(7) that has held dozens of socially distanced meetup events over the past year, including coffee hangouts, sunset cruises, and charitable food drives. Philly EV Club is a (private, but welcoming new members) Facebook group for folks to share their thoughts on different models, EV policy news, and where the newest local charging stations are being installed.
At the national level, the National Renewable Energy Laboratory (NREL) stands out as one of the leading organizations in EV research. They've made available a trove of publications, tools, and datasets related to their work in the transportation sector, with there being considerable attention paid to EVs. From surface level reviews to papers with high degrees of technical specificity, there is plenty to help us understand the current landscape of electric vehicles and where we might be headed.
Among the most intriguing EV reports the NREL has authored are those on consumer preference, which offer a glimpse into the collective psyche of the American car buyer. Last year's Plug-In Electric Vehicle Showcases: Consumer Experience and Acceptance, for example, offers up 57 pages of empirical nuggets specific to attitudes towards plug-in electric vehicles. One of the key takeaways is that consumers' acceptance of plug-in electric vehicles and the likelihood that they would consider one for their next car purchase increased with more exposure to and awareness of the vehicles and charging stations. With EVs on track to become more ubiquitous on our streets with each passing year, there is a good chance that public perception of them will continue to trend upwards as well.
A number of organizations and agencies are also actively educating the public about the tax credits and rebates available to EV owners. The Office of Energy Efficiency and Renewable Energy's (EERE) Alternative Fuels Data Center includes a table of the hundreds of financial incentive opportunities, categorized by state. Plug In America has compiled similar data which it shares via an interactive map on its website. Additionally, EERE's fueleconomy.gov site has the full list of every all-electric and plug-in hybrid vehicle that qualifies for a federal income tax credit.
As electric vehicle ownership rates continue to accelerate throughout the country, so does the work related to EVs of government agencies, nonprofit organizations, and community groups. It's an exciting time to own or be in the market for an electric vehicle, and as a member-owned cooperative working to help our community buy, use, and understand energy, The Energy Co-op will continue to explore the impact of EVs and charging infrastructure on our region and throughout the U.S.
Current EV owners and those interested in learning more should join us on May 20, 2021 for the next installment in The Energy Co-op's Member-to-Member webinar series. The virtual conversation will feature a panel of experts and EV owners for a discussion addressing the opportunities and challenges presented by EVs both in southeastern Pennsylvania and around the country. I'm looking forward to an engaging program and hope that you will be able to join us. Be sure to register here.