The Vital Role of Renewable Energy in Sustainable Design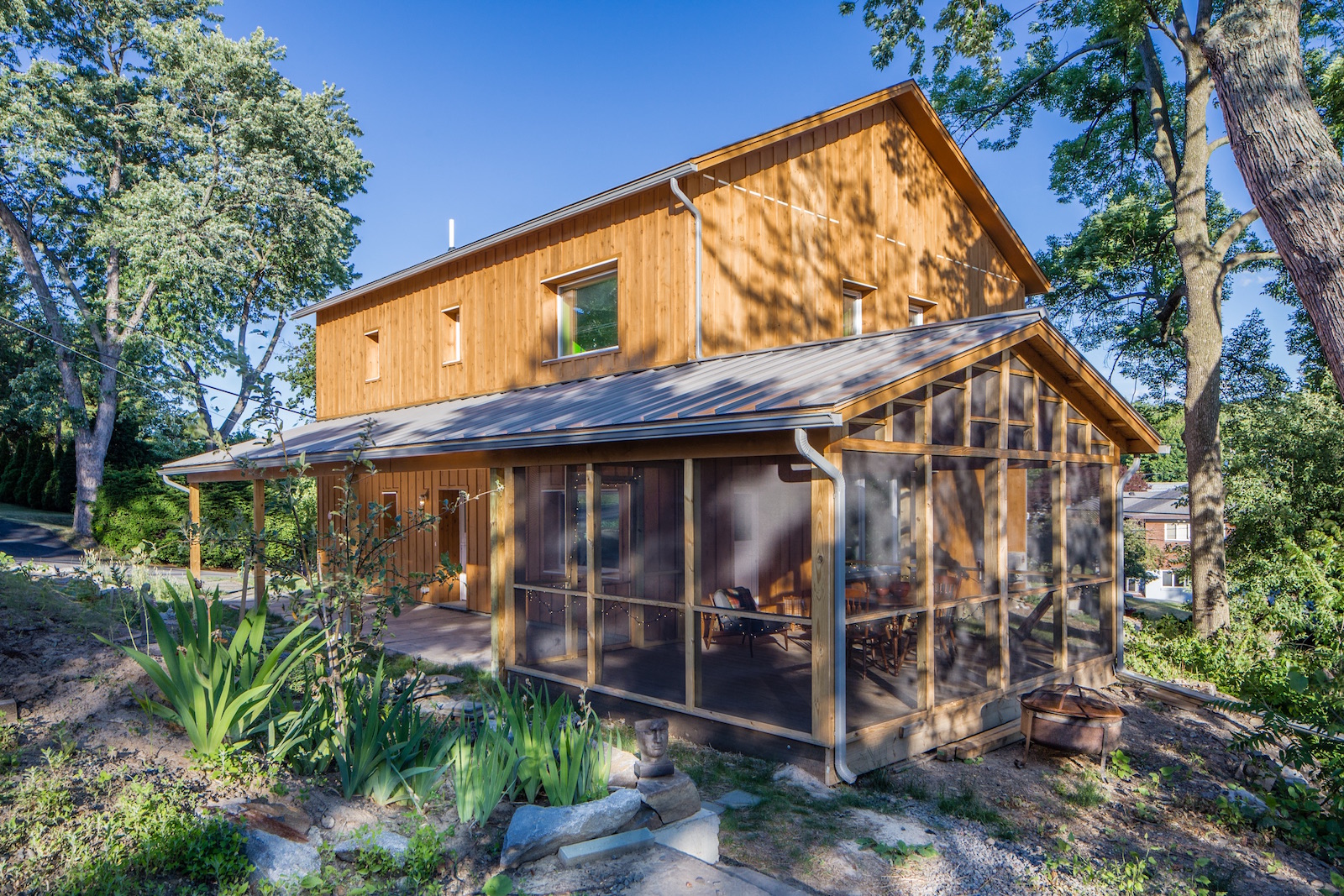 By Noah Swistak 8/31/21
Green building and sustainable design have had an immeasurable impact in shaping the built environment over the last several decades. The number and prevalence of green building initiatives in the United States began to grow in the 1990s and show no sign of slowing down, while globally, a 2019 survey conducted by World Green Building Trends Smart Market Study showed that 57% of property owners were expecting to make the bulk of their constructions green by 2021.
Perhaps unsurprising to its proponents, renewable energy plays a critical role in many of the green building design and construction standards that guide the decision-making of developers, architects, and planners. Let's have a glance at how several of the better-known green building certification frameworks incorporate renewable energy into their assessments and encourage developers to power their buildings with wind, solar, and other sustainable energy sources.
Perhaps the most familiar green building certification program domestically is the U.S. Green Building Council's Leadership in Energy and Environmental Design, better known as LEED. Projects earn points in over 100 credit categories with the goal of being recognized as LEED-certified, with levels ranging from Certified (>39 points) to Platinum (>80 points). While renewable energy aids in earning points in many LEED credit categories, there is a standalone Renewable Energy credit, which provides an opportunity to earn up to five points. The table below illustrates the points available based on total site energy use for Tier 1 (on-site renewables), Tier 2 (new off-site renewables), and Tier 3 (purchasing preexisting renewable energy).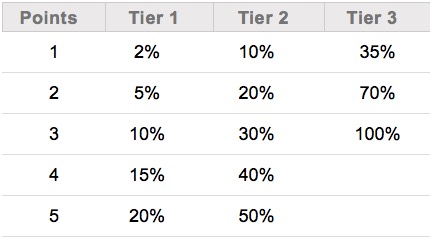 The Green Globes, a building rating and certification tool administered by Green Building Initiative, is positioned as more affordable than LEED, while still being applicable to a wide array of project sizes and complexities. Commercial, institutional, and multi-residential project managers and design teams assess project performance on a 1,000-point scale in seven categories, one of which is energy. Projects have an opportunity to earn up to 18 points by purchasing either certified green power or certified renewable energy certificates (RECs) covering at least 40% of the building's total electrical consumption purchase with a minimum three-year commitment.
The International Living Future Institute (ILFI) touts its Living Building Challenge as "the world's most rigorous standard for green buildings." Energy is one of the seven "Petals" into which the framework is arranged, with a stated intent "to create new sources of renewable energy that allow projects to operate year-round in a resilient, carbon pollution-free manner." Among the requirements for a project to earn a Living Certification is that a project must be carbon net positive and supply 105% of its energy needs through on-site renewable energy on a net annual basis, without the use of combustion. The standard also requires accounting for the total embodied carbon emissions of a project's construction, either by using carbon-sequestering materials or via a one-time purchase of carbon offsets.
Passive building encourages the design of extraordinarily efficient projects, resulting in less energy required to power the building. An exceptionally rigorous building performance standard, Passive House Alliance's PHIUS+ standard has seen remarkable growth in recent years, with projects now totaling over 2.5 million square feet in 2,300 units across North America. The PHIUS ZERO certification tier requires that the "renewable energy provided to the project must be equal to or greater than the modeled energy use of the building." The standard is also particular about the types of renewable electricity that a certified building can use. While providing a bit more leniency than The Energy Co-op's Renewable Electricity program, which offers only wind and solar, PHIUS attempts to distinguish between truly renewable sources of generation and those that can get labeled as such but whose generation can have negative impacts, including coal mine methane, biomass, and waste coal.
Those interested in learning more about green building design and construction should join us on September 16, 2021 at 6:30 p.m. for the next installment in The Energy Co-op's Member-to-Member webinar series – Passive House + Zero Energy 101: Design/Build FAQ for Homeowners & Realtors. The virtual presentation will feature a designer and builder for a discussion addressing how to certify safe, healthy, affordable, quiet, pest and dust-free homes. I'm looking forward to an engaging program and hope that you will be able to join us. Register here and you'll be provided with a link to access what promises to be an informative program.