Uncommon Common Area Energy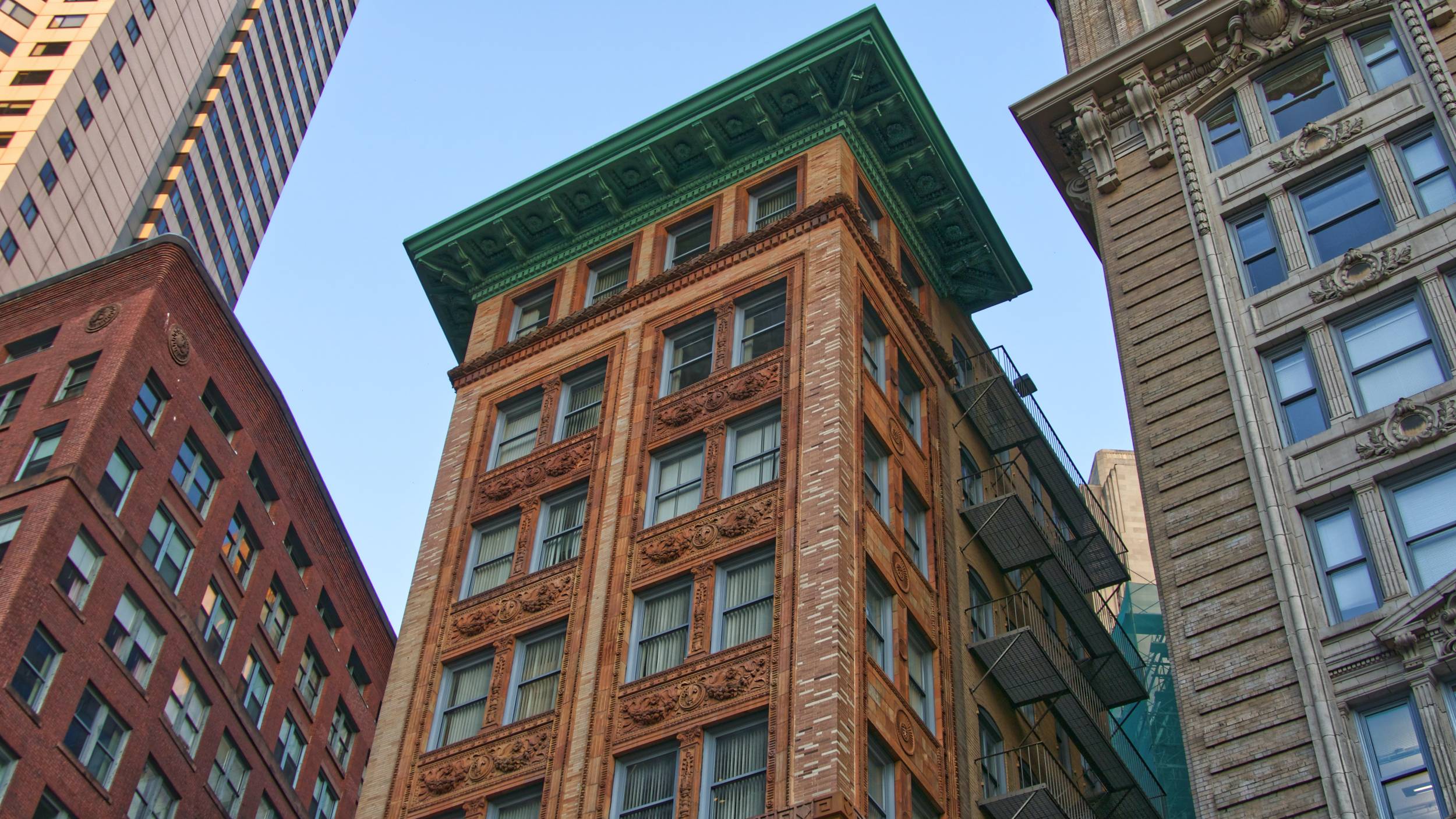 By Meryl Sands & Noah Swistak 10/5/21
Recently, I took a phone call from someone, who told me that their friend, who just happens to be a member of The Energy Co-op, had suggested reaching out to ask me a question. (I love questions!)
"Can The Energy Co-op provide renewable electricity to my condo building's common areas? Like the hallways, elevators, lobby – you know, that sort of thing?"
My answer? "Absolutely, we can!"
In fact, The Energy Co-op works with landlords and condo boards all the time to help their buildings become more sustainable.
Riverpark Condominiums is a seven-unit building located in the Fitler Square neighborhood of Center City Philadelphia. Riverpark resident Ted Reed has been a member of The Energy Co-op for more than two decades, supplying his home with 100% renewable electricity for most of that time, and with 100% renewable natural gas (RNG) since the program was introduced to Philadelphia in 2020.
The Riverpark Condo Board graciously welcomed The Energy Co-op's staff to speak about renewable energy and the opportunity to power not just individual units, but also the building's common spaces, with clean electricity. Soon after, Riverpark's residents decided to supply those common areas with 100% wind and solar from The Energy Co-op, becoming the first condominium to do so.
Interested in helping your own condo association get renewable electricity from The Energy Co-op?  Check out Ted's Tips!
"Talk about the idea and get support from key condo association residents and board members prior to any formal resolution on the condo association agenda.
"Discussions with others in the building help you to know what information is important for people and it is critical for overcoming lethargy of a volunteer board that is hesitant to change anything.
"Don't present any resolution for passage until you know that you have others who will strongly support the position with you. Board members can be averse to confrontation, so forcing them to actively engage a strong supporter is one way to overcome the resistance to change."
Quad Philly is a local management company with small apartment buildings in Center City. In spring 2021, they decided to join The Energy Co-op's renewable electricity program because they "believe that the transition to renewable energy sources is extremely urgent and critical." The company continues to add new properties to its roster of buildings supplied with 100% wind and solar electricity.
"Our hope is that other people will make a similar choice to purchase clean energy for their homes and businesses."
Here at The Energy Co-op, we couldn't agree more.
So, if you have a business, a rental property, or are a member of a condo association, give us a call or email meryl@theenergy.coop. Let's turn those hallway lights on to 100% wind and solar power. While we're at it, let's heat your hallways sustainably this winter with 100% renewable natural gas (RNG).
Cheers to our renewable energy future!